I don't know what the weather is like where you live, but where I live it's like: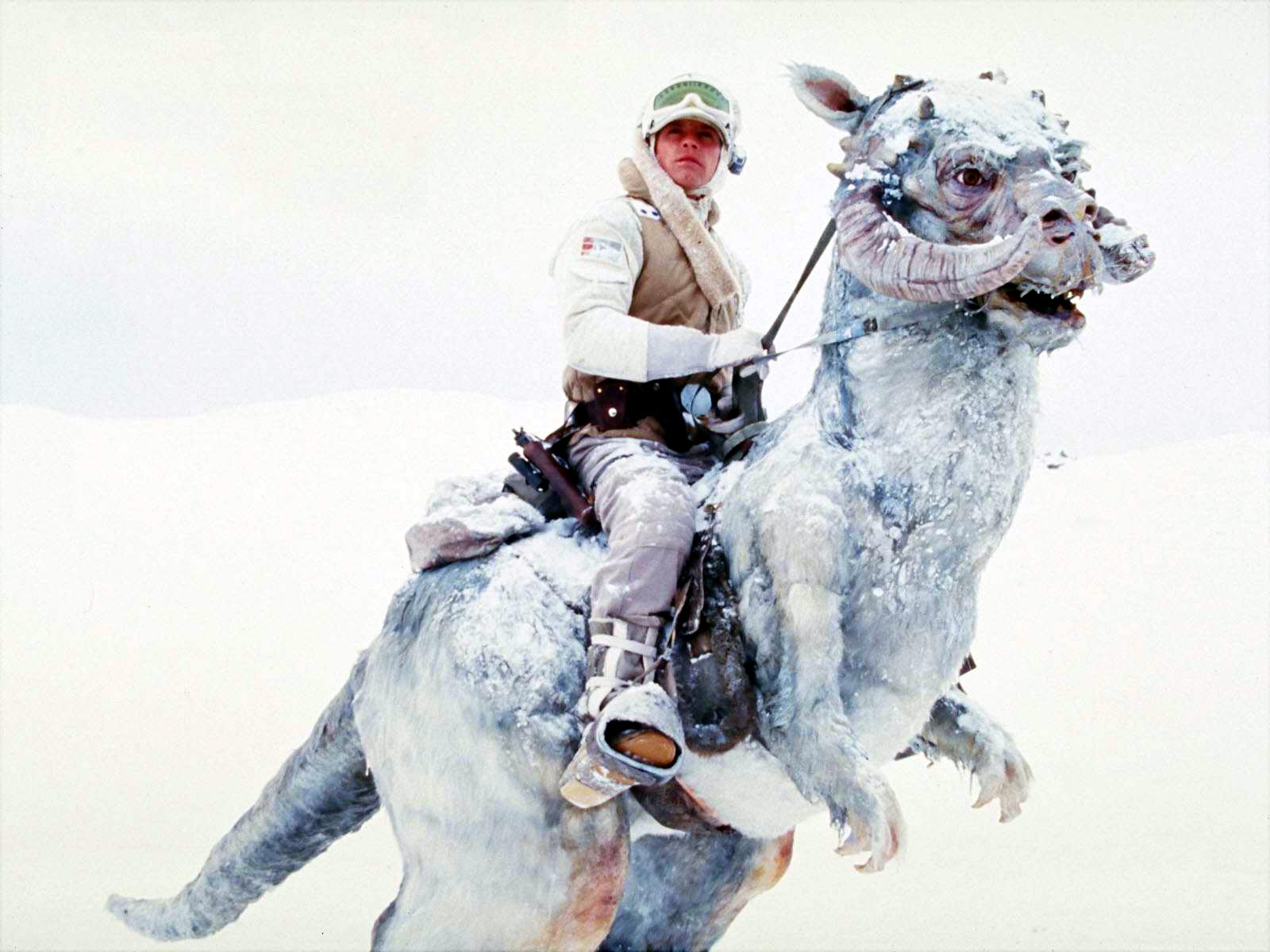 This, of course, has caused me to retreat even further into the warm blankets on my couch.  It also has caused serious cravings for comfort food like a good warm, flaky pastry.
This one is particularly delightful because it's made from ingredients I regularly keep on hand, and it takes very little effort to put together but it looks fancy, and that's what's important.  People see it, taste it, get impressed, and think I'm a better baker than I really am.  Score!
The pastry part is easy–two sheets of thawed puff pastry with the edges cut into strips.  The filling is a couple of apples peeled, cored, sliced, and marinated in a little amaretto and brown sugar, plus a layer of frangipane to glue it all together.
Frangipane is an almond pastry cream made of ground almonds, sugar, butter and eggs.  Don't feel intimidated by any of the previous words: it is extremely easy to make.  I use whole almonds and grind them in my food processor; if you don't have a processor, buy ground almonds and use those.  The end product will still be delicious.
Ingredients
2 sheets puff pastry


2 apples, peeled/cored/sliced
1/4 cup amaretto
2 tbsp brown sugar


1/2 cup whole almonds
1/4 cup sugar
1 egg
3 tbsps soft butter
1 tbsp flour


1 egg
1 tbsp water
extra sugar for sprinkling (optional)
Instructions
Take the puff pastry out of the package, cover it with a kitchen towel, and let it thaw and come up to room temperature.
Put the apples in a large ziplock bag with the amaretto and sugar, tossing to coat. Let marinate for at least 30 minutes, turning the bag over occasionally.
Preheat the oven to 350F.
Put the almonds and sugar into a food processor and pulse until relatively finely ground. Add in the butter, egg, and flour. Mix until you get a grainy creamy consistency.
Drain the apple slices.
Sprinkle a little flour down on the counter and lay down the first sheet of puff pastry. Roll it out a little bit to smooth over any creases. Carefully move the dough to a baking sheet that has been prepared with some parchment paper.
Spread about half of the frangipane down the middle third of the pastry. Top it with about two layers of sliced apples.
Take a knife or a pizza cutter and cut both sides of the pastry perpendicular to the frangipane into strips, stopping about a half inch away from the frangipane. Fold the strips over the top of the apples.
Beat the egg with the water to make an egg wash. Brush the egg wash over the pastry. Sprinkle it with a bit of sugar (optional).
Repeat the process with the other puff pastry sheet.
Bake the tarts in the oven for about 20 minutes, or until the pasty is browned and set. Let cool, slice, and serve.
http://haveforkwilleat.com/2014/01/apple-frangipane-tart/
© Have Fork, Will Eat